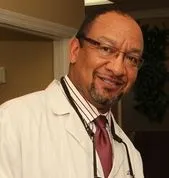 Dr. Nicholas A. Mosley D.D.S.
Dr. Nicholas A. Mosley received his B.S. in biology from Fisk University and his D.D.S. from Meharry School of Dentistry, where his major course was Implant Dentistry.
He did a 1 year hospital residency at Southern Illinois University School of Dentistry in association with St. Mary's Hospital.
He practiced for 3 years as an associate doctor at two of the largest dental practices in the city in St. Louis, Mo. before moving to Atlanta, Georgia.
After coming to Atlanta, he practiced with the City of Atlanta and DeKalb County Health departments. He is currently a member of the AAID, ADA, AGD,GDA, MCG and NDA.